Types of Perfumes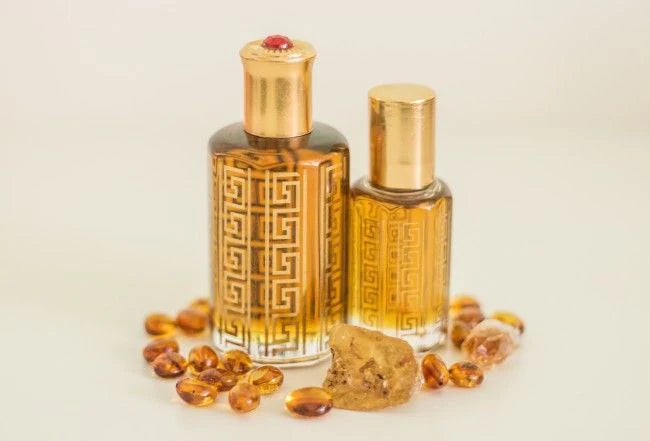 Perfume Oils

Indulge in the art of subtlety with our enchanting designer perfume oils. Infused with delicate fragrances, our oils offer a refined and intimate way to wear your favorite scents. Let your skin be the canvas for a long-lasting, personal aroma.
Pure Perfume

Elevate your senses with our collection of designer pure perfumes. Immerse yourself in the exquisite blend of carefully curated scents, handcrafted to perfection. Experience the true essence of luxury with each captivating note. The most concentrated perfume you can find. Just a little bit goes a long way.
Designer Perfumes & Cologne Sprays

Discover our signature collection of designer regular spray perfumes, elegantly bottled to perfection. Unleash the power of fragrance with a single spritz, embracing confidence and allure throughout your day. Choose from a range of captivating scents that speak to your individuality.
Travel Size Designer Fragrances

Take your favorite designer scent on the go with our travel-sized spray perfume bottles. Compact and convenient, these pocket-sized companions ensure you never go without your signature fragrance. Stay refreshed and delightful, no matter where your journey leads.
Reviews
Hi, I ordered the Light Blue and want to thank you! It is totally right on! Very strong Great oil! I will be back! 

Dear Scentsational People, I received your lovely, extraordinarily scentsational package today! Wow, what a terrific surprise. You've just gained another life time customer! Thanks so much for the exceptional customer service, and superb scents indeed!

I just received my first order from you guys and WOW! Your fragrances are very good, comparing your oil to some of the scents that I ordered from other companies, your oil is by far the better of the two. My wife loves them, thank you for doing honest business, nowadays that is truly hard to find.